Dell Latitude E5510 (i5,1stGen 4GB, 500GB)15.6″ Rs. 22,000/=
Description
Dependable Design
Dell Latitude E-Family laptops unite dependable, long-lasting design with professional style.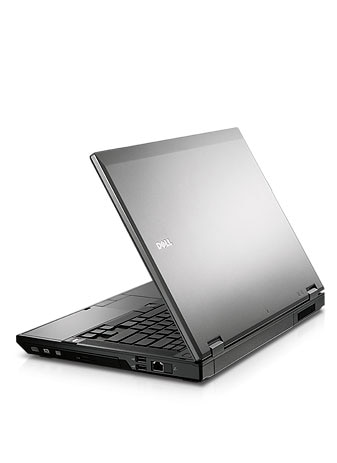 Lasting Durability: All Latitude E-Family laptops-from everyday ultraportable to the ruggedized ATG and XFR-undergo rigorous durability testing, as well as accelerated life testing that simulates real-world usage. The result: business laptops that are designed to go the distance.

Strength & Sophistication: Reinforced hinges and rugged system latches add durability against the rigors of everyday use.

Slim, Reinforced Displays: Advanced LED technology enables Latitude E-Family laptops to have thinner widescreen displays while remaining exceptionally durable under everyday use.

Critical Data Protection: A standard free-fall-sensor hard drive and Strike Zone™ shock absorber can protect your data against system drops – even if the laptop is turned off. Optional solid-state drives allow for even faster, reliable data storage.
Dell Latitude E5510 Buisess / PRO Series
Intel Core i5 CPU M 430 @ 2.27GHz Processor
4GB DDR3 SDRAM
500GB Sata Harddisk Drive
15.6" Wide Screen LED backlight Display
Intel Graphics HD
DVDRW
1 x ExpressCard/34 (1 free), 1 x PC Card (1 free), Interfaces, 3 x USB 2.0, VGA, LAN, Headphone output, Microphone input, FireWire, DisplayPort, USB 2.0/eSATA, Memory Card Reader
1 to 2 Hours Battery Backup with Charger
Rs 22,000/=
1 Month Warranty